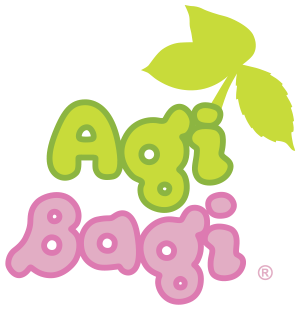 Dear Parent,

 Our games were created to support the youngest users for whom entrance into the pre-school period should be a happy and educational adventure! Our games teach children not only the essentials of ecology but above all they also teach them how to cooperate – it makes them realize that we can achieve much more if we work together.

 We are parents ourselves and we know how difficult it is to give a child for the first time a tablet or a smartphone. In the era of emergence of thousands of applications, animations and mutimedia games full of violence, hidden advertisement and charges, it is very difficult to choose appropriate products. Yet we cannot avoid introducing technology to the lives of our children.
 Being parents, we would like to give our little ones a full-value product. This is the reason why our games are from the very beginning consulted with our little spectators as well as child psychologists. We guarantee wise and great fun. To You, as the parent, we give a clear message - our games contain no hidden advertisement or additional payments – everything is simple, readable and honest.

 Thank You for placing Your trust in us and buying the "Agi Bagi Meadow Flyer" game. We are glad to know that Your child is as important to You as for us!

 Badi Games Team
 Agi Bagi Meadow Flyer is a colorful and joyful game for the youngest.

 Discover a magical planet of Agi Bagi together with flying Zeebee. Find all unique creatures living on the planet. Zeebee really likes to help and... does magic! Use his power and see what happens. The game includes three colorful levels for your child's amusement.

 Each level includes the main plot and several subplots. The main plots allow the player to complete given levels, while subplots require from the player to find the games, yet they have no effect on completion of levels. Each level is concluded with a short movie summing up the accomplished task and completion of a level.
Level 1:
Help Zeebee to cast a spell on the little Mushroom to make him grow healthily!
Use Zeebee's magic to hatch the little Chick from its egg!
Throw a ball to Gligluks so that they could play together.
Free the Butterbunnies from the Bubble Tree and let them fly freely.
Pick the little Fruit from the tree and give to your hungry friend – Bodjo.
Level 2:
The tortoise got stuck in a hole in the tree – help it to get free!
Get to the other side of the lake on a leaf to help other citizens of Agi.
Oh dear! The mischievous Bumbly got entangled with its own tongue. Use Zeebee's magic and free it to see what it will do when it's free :)
Enchant the flower beds to make the plants grow.
Play with the Flythings in flicking up the seed – if you win, you will be allowed to plant the seed in the ground and grow a beautiful plant.
Level 3:
Help the Strongman to repair the trees.
Cast a spell on the beehive so that the happy bees could fly out of it.
Meet your friend Bodjo and together with him light the stars on the sky to play the lullaby with them.
Turn on the gramophone in order to listen to a nice melody it will play especially for you.
Finally play a concert with Agi Bagi band.
These and many other games are waiting for you in Agi Bagi Meadow Flyer.
................
Important information: Agi Bagi Meadow Flyer is best experienced while playing on high-end devices.
More information concerning Agi Bagi Meadow Flyer and other games are available at
www.agibagi.com
!
Like us on Facebook:
facebook.com/OfficialAgiBagi